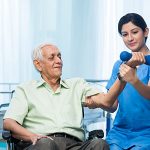 (Gen. Nursing & Midwifery)
"Nurses are an indispensable part of the healthcare system". Every day is one new accomplishment in a Nurses' lives . Nursing forms the largest segment of the health care workforce and is the bravest one in achieving high quality, effective and efficient health care. Indeed, the Nurses have become one of the greatest blessing for humanity.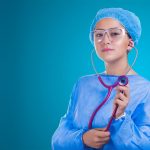 (Bachelor of Science in Nursing)
B.Sc in Nursing is an undergraduate course that all medical aspirants can pursue in different B.Sc Nursing colleges in India. The course, in India, is offered as a 4-year undergraduate program for all students who have cleared class 12th from the stream of science. The course can be availed at any recognized institute
Eligibility
Each course has its eligibility criteria. Students are advised to contact the administration beforehand so that the admission process goes seamlessly. Both BSc Nursing and general nursing and midwifery will have different criteria of selection; therefore, do research first before filling out the forms. However, a minimum 12th pass is needed for both courses.